Your Tucson Business Deserves Pestmaster® Services
Your first duty is to your business and its daily problems. When a pest infestation becomes one of those problems, the smart solution is to choose Pestmaster® Services for your commercial pest control needs. Our Integrated Pest Management approach to pest control ensures a comprehensive solution to your pest problems.
Our Commercial Pest Control Process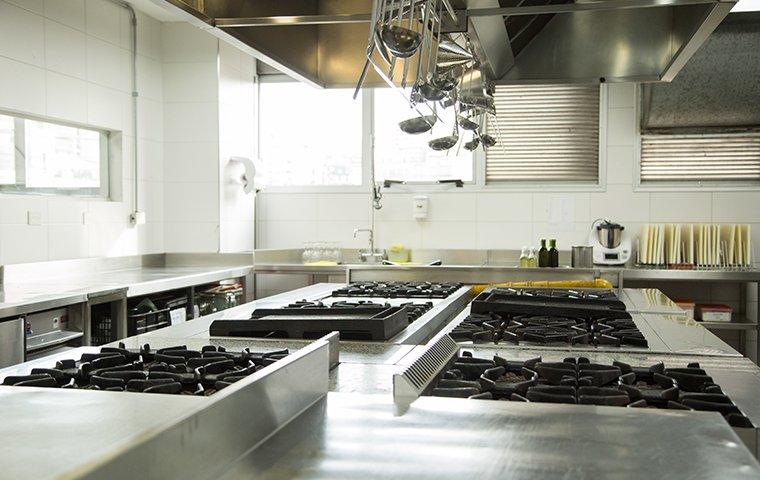 Initial Inspection
Before we perform any service, the professional pest control technicians at Pestmaster® Services will complete a detailed inspection of your property.
During this inspection, we will:
Diagnose issues that contribute to pest problems

Identify current pest pressures

Consider factors such as employees, customers, and pets that will affect treatment methods

Determine a treatment strategy to target your business' particular problems

Complete a service agreement

Request your approval in writing
Integrated Pest Management Treatments
At Pestmaster® Services, we use an approach called Integrated Pest Management (IPM). IPM considers all factors surrounding a pest infestation in order to provide long-term solutions. These factors will vary from business to business, which is why we do a thorough inspection to customize a treatment plan that will meet your specific needs.
We do all of the following to eliminate pests and prevent them from infesting your property:
Facilitate habitat modifications at serviced properties and facilities

Initiate the reduction of food and water sources at serviced properties and facilities

Utilize plant-based materials

Utilize reduced-risk pesticides per EPA regulations

Proactively minimize any risk, perceived or real, to customers and employees

Provide guarantees as to Acceptable Control Levels (ACL)

Practice transparency with respect to all Company practices
Service frequency also varies from business to business. While some businesses will only require a one-time treatment, regularly scheduled service visits are often necessary for facilities to remain pest-free.
Educational
From daycares to universities, your students trust you to provide a safe environment. Keeping your facilities pest-free is a part of that commitment; Pestmaster® Services makes it easy.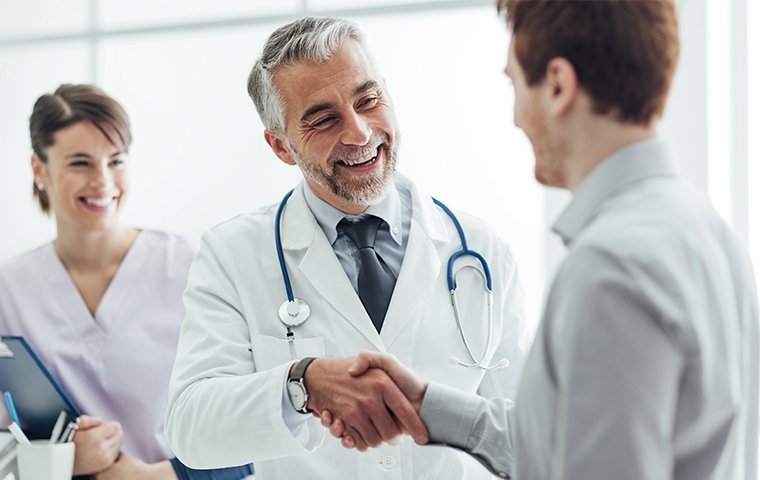 Healthcare
The care of your patients is your top priority, and pests threaten their safety. With the help of Pestmaster® Services, your healthcare facility can remain the pest-free, sanitary environment you need it to be.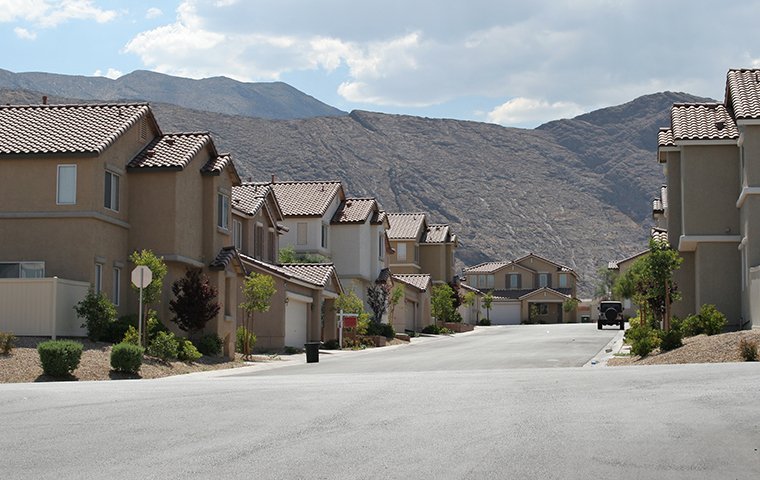 Homeowners Associations
Pests threaten the health of neighborhoods and communities. Partner with Pestmaster® Services to ensure these areas remain pest-free.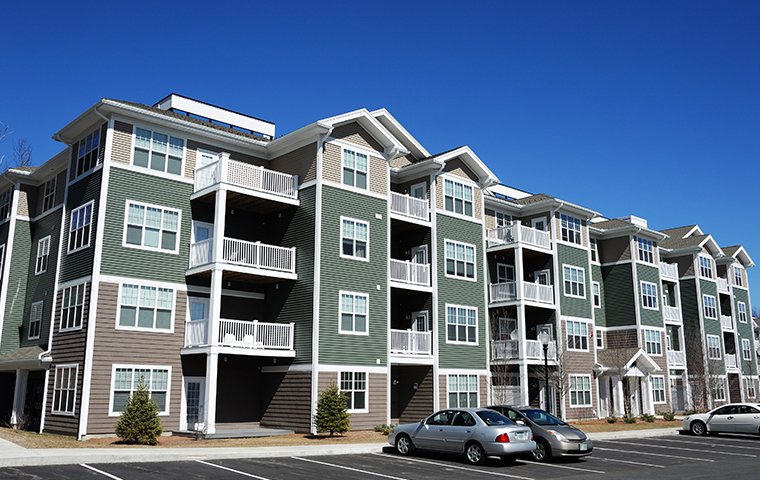 Property Management
Whether you're in charge of apartment buildings, office buildings, or other properties, managing your tenants' needs and expectations is a full-time job. Let Pestmaster® Services make that job simpler by ensuring your properties stay pest-free.
Restaurants
There are few scenarios worse than having pests in a restaurant. They threaten your customers' health, the reputation of your business, and can even shut down your establishment. Keep it running well with the help of Pestmaster® Services.
Warehouses
Pests are a constant threat to warehouses and the inventory inside them. Protect your warehouses from pest infestations by partnering with Pestmaster® Services. We'll provide you with continuous protection from pests.
Why Choose Pestmaster® Services?
Pestmaster® Services strives to be the best in the business. Our Integrated Pest Management techniques combined with our three categories of service options provide you with an unmatched level of service. We also maintain licenses, affiliations, and qualifications to ensure that we give the best level of service to our customers. See our expertise in action, and reach out today for help at your Arizona business!
Counties We Service In Arizona